About Josh & Tharmila
About Josh & Tharmila
It's Simple: Strategy + Action = Results
It's Simple:
Strategy + Action = Results
Empowering real estate investors and realtors to create wealth
Through equity opportunities, strategic partnerships, and marketing solutions.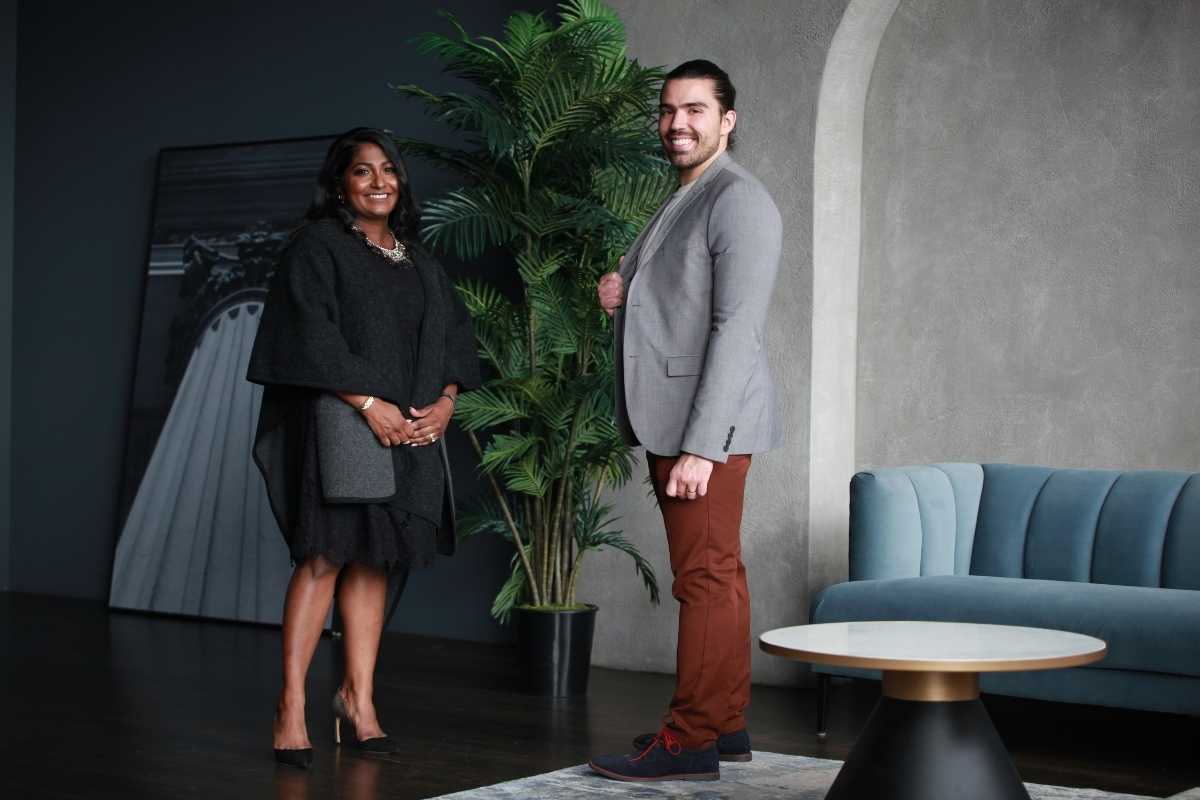 Tavares & Rajasingam
T&R (Tavares & Rajasingam) is a real estate group based in Toronto. We believe in conducting research, performing thorough due diligence, and delivering goals-driven strategies. We are marketing strategists; supporting our clients through high converting tactics, bringing added exposure to listings. We provide clients with investment strategies to build, grow, and protect their cash flow portfolios.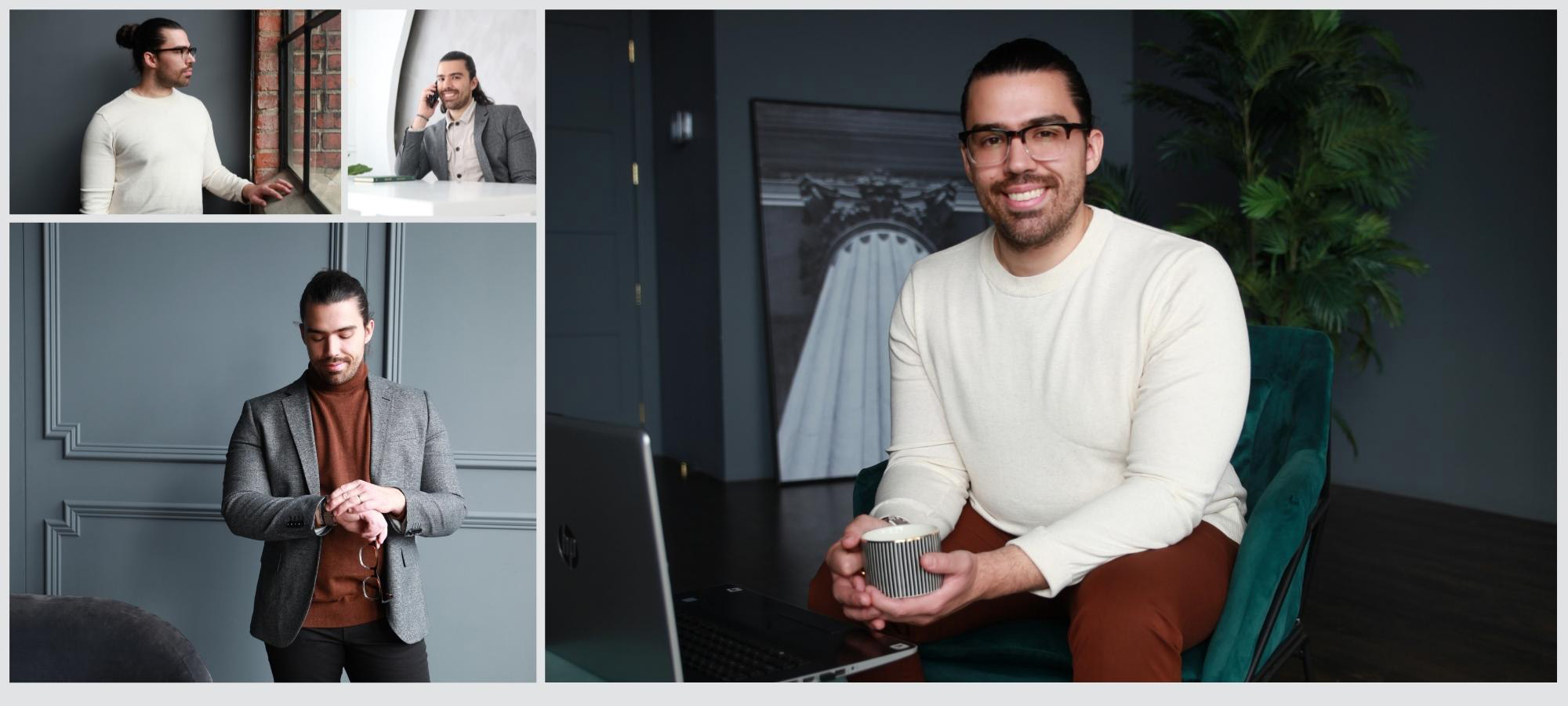 Meet Josh Tavares
CO-FOUNDER • INVESTMENT COACH • DIGITAL CREATOR
Hey! I am JOSH TAVARES, investment coach and digital creator based in Toronto. I started creating content on YouTube in 2018 when I began investing in real estate and quickly became passionate about creating wealth through passive income.​
I was born and raised in Toronto, in one of the most beautiful and ever-changing neighbourhoods in Toronto, Little Portugal (Queen & Ossington). I love old stories and learning about new places and their history. One of the activities I enjoy is looking at old images of our beautiful City to see how neighbourhoods have evolved and changed.
I graduated from George Brown College with a diploma in Business Administration and Marketing. I have been working in logistics in various health care and event/sports venues.​
I am a father of two little boys and my family is everything to me. My wife and I share many interests, including our love for travel and baseball. In 2011, we set a goal to travel to all 30 MLB stadiums. In 7 years, we have visited 18 MLB stadiums and 35+ cities in 11 states, to date. We met while working at the Rogers Centre, and for the past 12 years, we have had the privilege of experiencing many memorable moments together—including the 2015 and 2016 playoffs (Jose Bautista's gaming winning bat flip), Roberto Alomar's induction into MLB Hall of Fame, 2015 Pan Am Games, Guns N' Roses reunion tour, and many more.​
I purchased my first property in downtown Toronto at the age of 24. In 2017, through mentorship and guidance, I understood the invaluable strategies of building a legacy and creating long-term wealth through real estate. In 2018, my wife and I purchased two rental properties within 3 months of each other, while becoming members of various real estate community groups.​
I believe in visioning, creating, and implementing strategies for achieving long-term goals.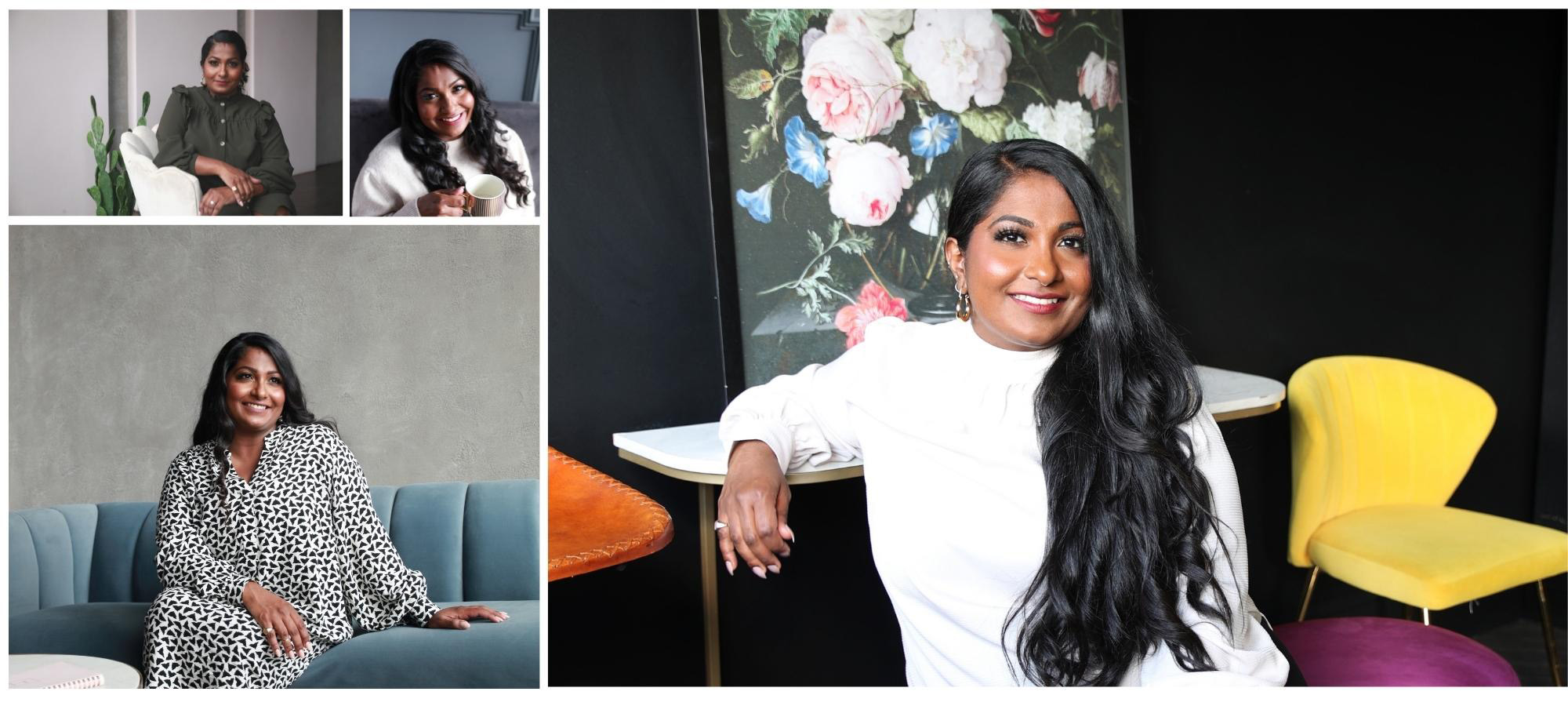 Meet Tharmila Rajasingam
CO-FOUNDER • MARKETER • REALTOR
Hello friends! My name is THARMILA RAJASINGAM. I am a believer in starting the day with affirmations and a cup of sweet, warm, and spicy tea. I have had the chance to live throughout Toronto, and currently live down by the Waterfront—I love the energy of my CityPlace neighbourhood!
I am originally from Jaffna, Sri Lanka and I speak fluent Tamil/தமிழ். I grew up in Scarborough, where I quickly realized there is no substitution for hard work and kick-ass work ethic, especially being surrounded by other newly immigrated friends.
I graduated from the University of Toronto Scarborough with an HBA in Arts Management, Studio, and Art History, and then obtained a certificate in Sports and Events Marketing from George Brown College. I have since been working in the arts and culture sector as a marketing strategist, working full-time in various not-for-profit and government capacities, all while making art.
Most of my time is spent loving my two little babies and hilarious husband! I love all things arts and baseball, as well as, seeing new places and learning new stories. I celebrate everything—from our first real estate purchase anniversary to our memorable baseball trips!
As an optimist, I value growth and balance. I believe in living life with purpose and helping clients achieve their goals and creating beautiful memories in the process.
My clients will tell you they love working with me, because of my energetic personality, relentless work ethic, strong knowledge about real estate, and passion for digital marketing.